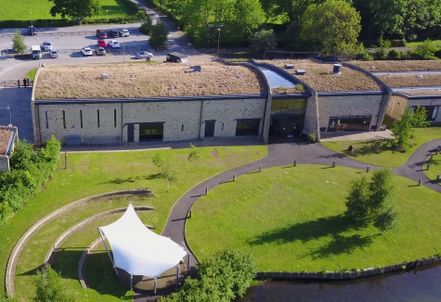 Advanced-Plus dancers! You're invited to join a small-group for training weekend in Lindy Hop geekery!
If you love geeking out on technique and you to take your dancing to another level, here's your chance to be part of an intensive training programme led by David and Catia, international teachers from Lisbon.
They have made a difference to our dancing and we share their belief that, "the dance community highly values social dancing and specially highly pedagogical classes, even if you're not an Youtube sensation."
Their concepts are mind-blowing and eye-opening and we can't wait to spend a few days with you this summer to make a step-change in our dancing and to challenge ourselves.
So, we are inviting applications for 30 dancers to join us for an intensive invitation-only Advance Lindy Hop training programme at The Hub in Barnard Castle. This is an eco-friendly and relaxing venue in the scenic market town in County Durham. With easy transport links from Durham or Darlington train stations or Durham Tees Valley Airport, this welcoming and spacious venue offers dance studios, music studios, chill out spaces as well as onsite hostel-style and camping accommodation with showers and meal options to suit all tastes.
With time to learn, dance, practise, relax, eat and spend time together, this invitation-only Swing Hub will provide you with the opportunity that you won't usually get at large, busy weekend swing events.
As this is our first Swing Hub we are opening applications for Advance Plus dancers who we think would think be interested.
With only one level limited to a maximum of 15 couples and time between each workshop for you to consolidate your learning, practice or rest, you will be able to make a transformational difference to your Lindy Hop skills.
Registration is Open!
Creating a good learning environment is important to us. So, we are inviting you to complete the application form below. We will respond to every application within 7 days. You can sign up without a partner but you will have a better chance if you sign up as part of a lead/follow pair or a group. If your application is successful, we will then offer you a place and provide you with payment details.
Level Description
You should have at least 4+ years of experience. You know that your classes will be hard and often focused on the fundamentals. You are more interested in the clarity of your rhythms and movements than quantity of patterns.?
Level Expectation
For this event we are offering just one level and that is Advanced-Plus. Numbers will be limited to a maximum of 30 dancers. To ensure the level in the class groups is consistent, we may ask you to send us a video of yourself. If there is an opportunty for you to meet David, Catia, Joo-Lee or Andy, they can also help with the evaluation (in case a video is too much trouble). Again, it is important to us to ensure the members of this one group are of a similar level.